Trail Info
The Hiawatha Water Trail (HWT) by the numbers:
120+ miles of shoreline

19+ public access points

23 water accessible campsites

7 drive in campgrounds on Lake Superior
or nearby inland waters

1 National Lakeshore

1 National Recreation Area

1 National Forest

1 State Forest

1 County Park

7 City Parks

3 Township Parks

4 friendly towns

5 lighthouses

Countless shipwrecks, some visible from
a kayak
Access Points & Campsites
The HWT is ready for you to come paddle for an afternoon, all day, overnight or passing through on an extended trip. Click here for information about the Hiawatha Water Trail map. Currently, the water trail is fully developed along the eastern third from Munising to Grand Marias, a section that includes the Grand Island National Recreation Area and Pictured Rocks National Lakeshore. Campsites, signs and public land are bountiful here. Between Munising and Marquette, there are plenty of public access points and a sparse but adequate number campsites on public lands or at a private campground. In the Marquette area, west to Little Presque Isle, there are public access points but campsites are scarce. Between Little Presque Isle and Big Bay, a distance of 25 miles, there are no public lands and therefore it is not possible to land or camp without the landowners permission. Find out more by clicking on Access Points and Campsites.
Trail Map
The Hiawatha Water Trail Map with important information for a paddler including access points and campsites is available. Made of waterproof paper, this is designed to fit under your deck bungies and guide you along the trail. Click here for more information.
Alternatives
Most of the HWT follows an open shoreline offering little protection when paddling. High winds as well as winds/waves from the northern quadrants can produce potentially dangerous conditions for paddlers. Planning for 1 out of every 3 days as a weather day is a good start. But if you are still itching to paddle despite what it is like on the open waters of Lake Superior, the good news is there are nearby alternative places to paddle that offer protected waters. You won't be disappointed in these locations as they are often scenic and quiet places.
Murray Bay (Grand Island National Recreation Area) and Munising Bay offers the most protection anywhere on the trail while providing ample space for a day of exploration. (Read below about other places accessible from the lake such as the Chocolay River, Au Train river and Beaver Creek.)

Big Bay, Marquette and Grand Marais all have harbors that are well protected with breakwalls. At Marquette and Grand Marais, these harbors can easily support a half day of exploration.

While in Big Bay, one can paddle Lake Independence.

While at Little Presque Isle, one can paddle at Harlow Lake.

While in Marquette, one can paddle at Teal Lake (Negaunee) or Greenwood Reservoir (west of Ishpeming).

While at the Chocolay boat ramp in Chocolay Township/Harvey, one can paddle the Chocolay River (great slough near Lake Superior).

While between Marquette and Munsing, one can paddle at Deer Lake, Au Train Lake and/or the Au Train River.

While at Pictured Rocks National Lakeshore, one can paddle at Big & Little Beaver Lakes, Beaver Creek or Grand Sable Lake.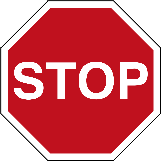 Be prepared and review the Safety and Safety Videos pages.The water trail is seeing a lot of people making very risky decisions, in particular with recreational kayaks. Be prepared and avoid having to be rescued like many of these people, some have nearly died…